The regime's forces shot dead a teenager whose father was abducted by soldiers as a porter but managed to escape from the jungle on the same day that they killed his 17-year-old daughter in Li Lawng, Mindat Township.
"The military column had already passed our village but later returned and opened fire from the road," said a relative of the victim.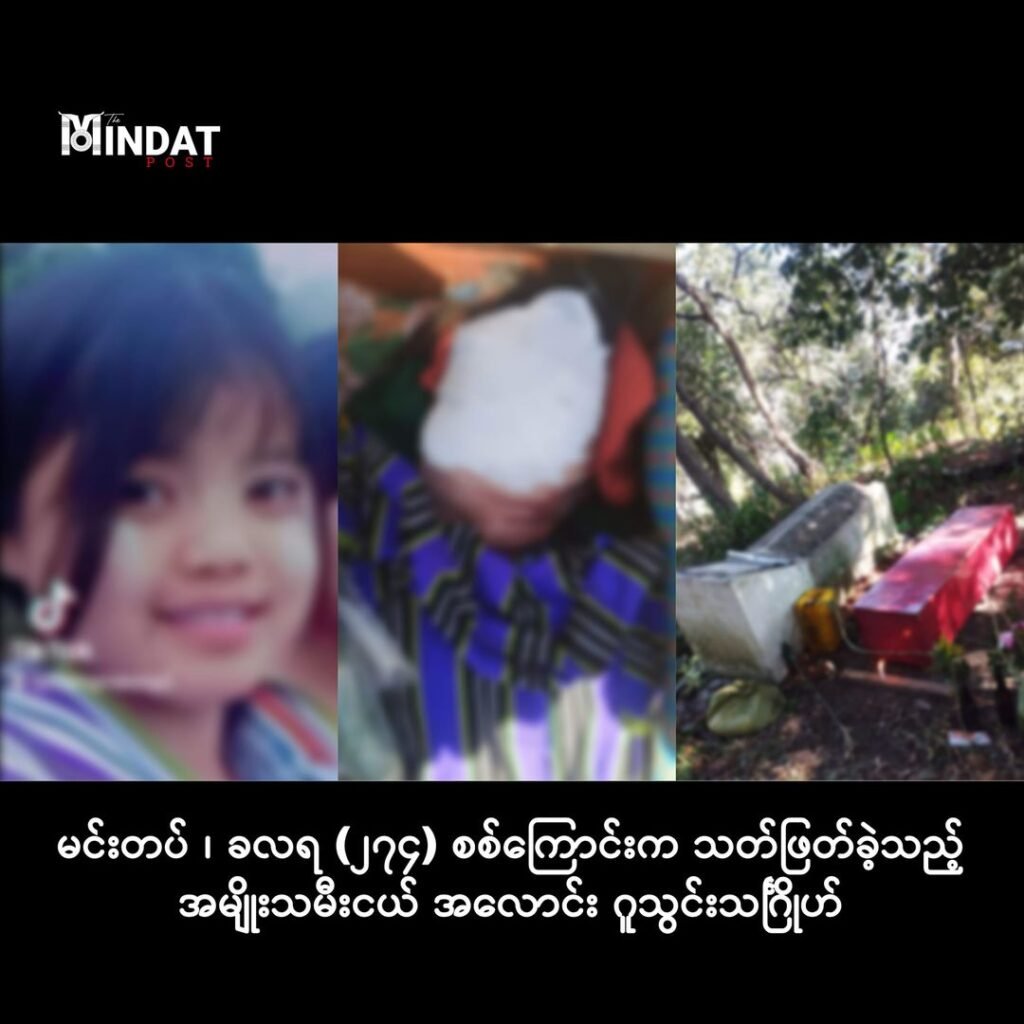 Ma Har Thi and her elder sister tried to escape from their house near the column, he said, but the soldiers from Infantry Battalion 274 shot her in the face, head and chest.
The sister suffered a minor gunshot wound to the forehead.
"They killed her on purpose and she was just a teenager. She's not even 18 yet, their mentality is worse than a dog's."
The column often passes through the village in southern Chin State, about 10 miles from the town of Mindat, causing everyone to flee. In the past, the soldiers have shot at people's houses and robbed them of their possessions.
Presently, the entire village has fled and is hiding from the army in the jungle. However, a few villagers have managed to recover Ma Har Thi's body and cremated it in the village.
The regime has cut off telephone and internet connections in the township.